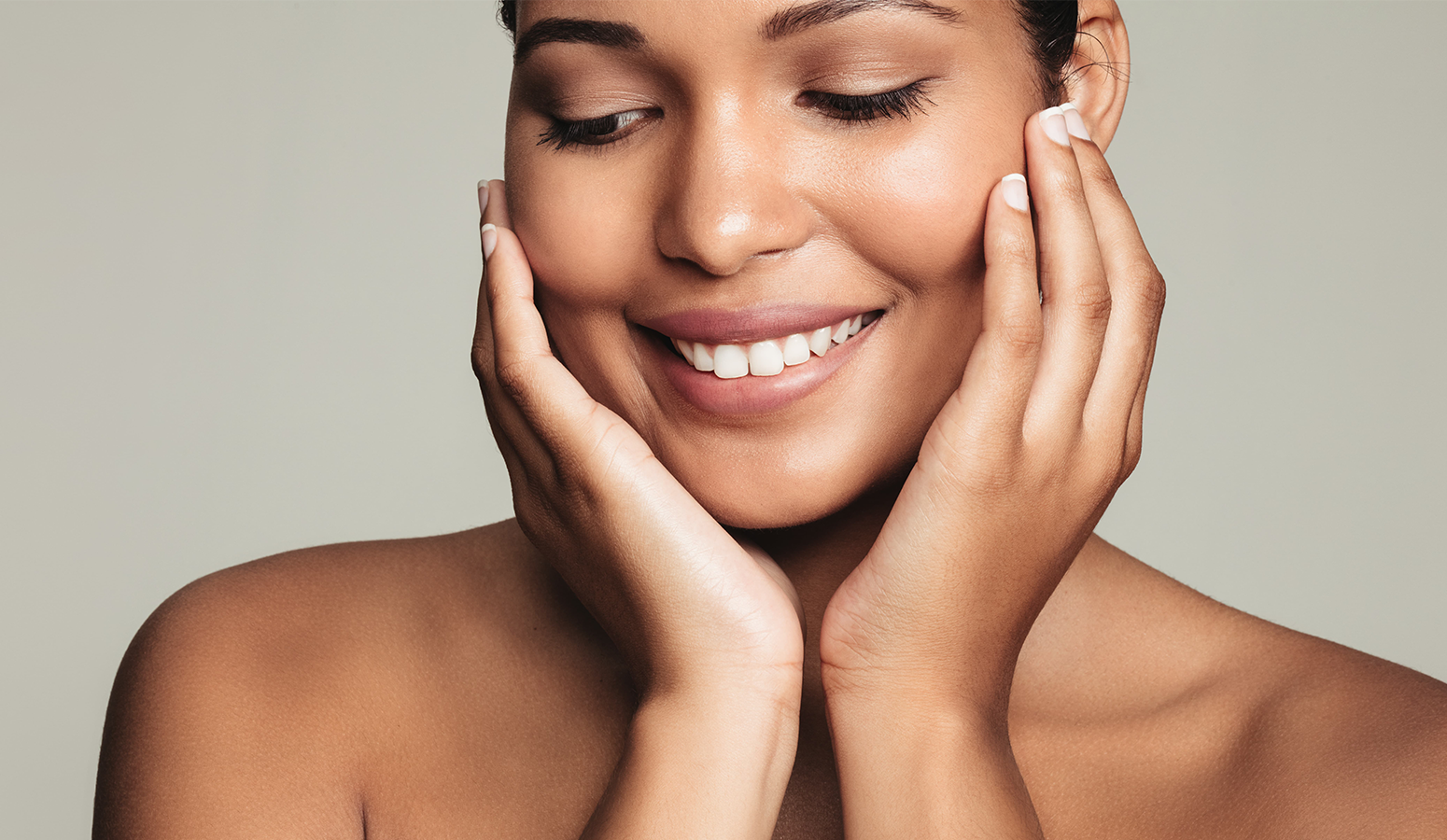 Cheek implants achieve a fuller, more balanced appearance.
If you are considering cheek augmentation surgery, it is important to understand what implants can do for your face. Implants come in a variety of shapes and sizes with varying results depending on the individual. The best way to find out which implant would be best suited for you is by consulting with a professional and experienced surgeon. Cheek implants are silicone-based prostheses that can be inserted into the cheek to create a fuller appearance. They are made of soft, elastic, and durable material with an average lifespan of 10 years before they need replacing. Read on to find out more about cheek implants, and who benefits from the treatment…
What are cheek implants?
Cheek implants are chosen for a variety of purposes, but are generally used to enhance the volume of the cheeks or to improve the overall facial appearance for patients who have been through some kind of trauma. There are a number of different cheek implant types available, all of which are made with biocompatible materials. The cheek augmentation procedure is a highly individualised treatment, which means that each patient's implants will differ when it comes to shape and size. During an initial consultation with your surgeon, you will learn about the various options that are available to you, and have the opportunity to discuss your desired outcome in detail.
Why consider cheek implants?
Cheek implants are often an effective option for patients who have suffered trauma to the face and would like to restore and improve their overall appearance. In fact, the treatment can have a range of both functional and aesthetic benefits.
In some cases, cheek augmentation surgery is performed at the same time as corrective jaw surgery, while in other cases, the procedure is simply chosen as a cosmetic treatment to enhance the structure of the face and achieve better balance to the facial features.
What does the procedure involve?
Cheek augmentation surgery is performed under general anaesthetic, which means that you won't feel anything during the procedure itself. Your surgeon will make an incision inside the upper lip and create a pocket in which the implant is inserted. If you are having a cheek augmentation together with another facial surgery, such as corrective jaw surgery, your surgeon may need to make an incision in another area. Your surgeon will explain the details of your procedure to you before going ahead with the treatment.
Before your procedure begins, your surgeon will choose an implant that is most appropriate for you. They will select an implant best suited to your aesthetic goals in order to achieve a natural-looking result.
After surgery, it is completely normal to experience some discomfort and swelling. Your surgeon will prescribe pain medications to help alleviate these side effects. They will also let you know how to take care of your surgical wound and enjoy a smooth recovery.
How can we help?
If you would like to achieve a more balanced and symmetrical facial structure or have suffered some form of facial trauma, you might consider cheek augmentation surgery. At OMFS, our team of experts are highly experienced when it comes to providing all types of face and jaw surgeries, including cheek augmentation.
If you are interested in undergoing the procedure, we encourage you to come in for a consultation so that we can discuss your medical history with you, as well as any questions and concerns you have about the process. We will also get to know your particular aesthetic goals and select an appropriate implant that suits your unique facial structure. Every patient is different, which is why we customise our treatments and will guide you through the process of selecting implants that are best for you.
If you would like to find out more about cheek augmentation surgery at OMFS in Melbourne, please have a look here.
To arrange an appointment, please get in touch here or give us a call on (03) 9347 3788.