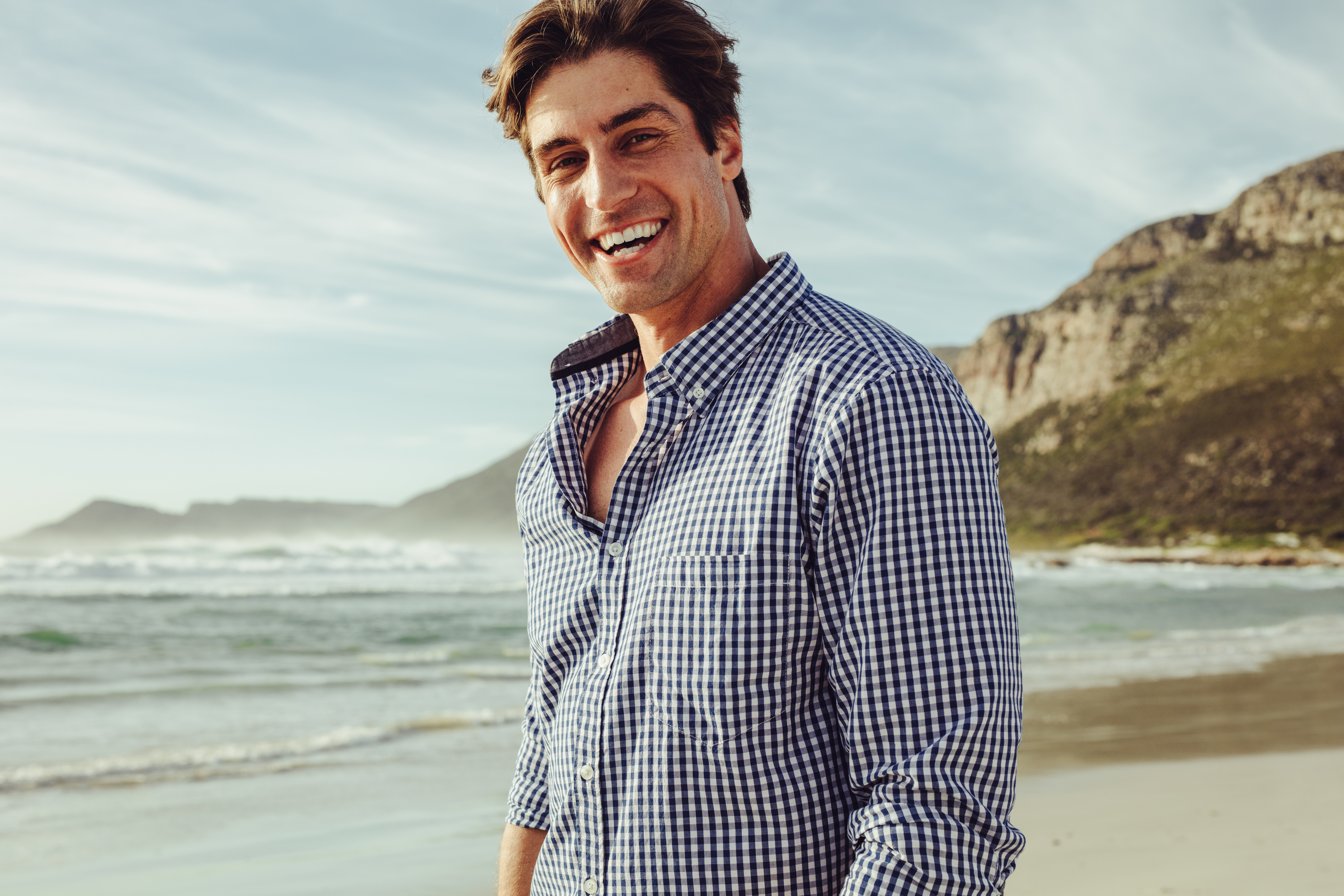 Genioplasty, or chin augmentation, is performed to reposition and recontour the chin.
Chin augmentation, also known as genioplasty, is a kind of surgery that is performed on the chin. The purpose of the procedure is to recontour and reposition the chin for a more pleasing aesthetic. In most cases, the surgery is performed for cosmetic reasons and is an ideal option for those who are dissatisfied with the appearance of their side jawline profile. Read on to find out more about the procedure, how it works, and what you can expect from the recovery process…
What does the surgery involve?
There are a number of ways in which genioplasty may be performed. How your treatment is conducted will depend on your particular concerns and aesthetic goals. In some cases, the chin is pushed forward, while in other cases, it is moved backwards. The procedure can also be performed to make vertical changes, in which case the chin will be made longer or shorter. The chin can also be moved from side-to-side, which can help to improve symmetry.
When it comes to the procedure itself, there are two main types of surgery: sliding genioplasty and chin implant surgery. In the case of a sliding genioplasty, your surgeon will make an incision inside the mouth and cut and reposition the chin bone. The bone will then be secured in its new position with small plates and screws. This technique is often used to correct a condition known as retrogenia, in which the chin is too far back in relation to the rest of the face.
In the case of chin implants, your surgeon will place some biocompatible plastic into the chin. This material will integrate with the bone over time. Chin implants are often a good option for those who would like to enlarge or push forward their chin.
How long does recovery take?
Although genioplasty is not generally considered a painful procedure, you are likely to experience some discomfort in the days following surgery. Your surgeon will recommend some pain medication to alleviate any uncomfortable side effects. You may also be prescribed antibiotics in order to reduce the risk of infection.
It is also completely normal to experience some swelling, redness and bruising after surgery. These side effects should, however, resolve in time. Swelling can be minimised with the use of a cold compress. It can also be helpful to sleep upright in the first few days of recovery.
Most patients are able to remove their wound dressings within around five days following surgery. It is advisable to avoid exercise for around 10 days following surgery, and contact sports for six to eight weeks.
How can we help?
At OMFS, we offer chin augmentation for patients who would like to improve the appearance of their chin and jawline. In some cases, we perform the procedure at the same time as corrective jaw surgery in order to improve facial symmetry, as well as the overall appearance of the facial features. If you are unhappy with the appearance of your jaw and your side jaw profile, we encourage you to come in and see us for a consultation. We will let you know if the treatment is right for you and explain the details of the procedure. If you would like to find out more about chin augmentation and what the process involves, please have a look here for some more information.
To arrange an appointment to meet our passionate team and to discuss your treatment options, please get in touch here. We offer a comprehensive range of procedures — to see our full range of services, please have a look here. Whether you require a surgical intervention for an existing concern, or you need an emergency procedure to resolve a facial trauma, we can help.